According to Google keyword data;
Searches in December 2021 related to After Eight chocolate mints, increased by 66% on December 2020 in Ireland.

I don't know about you, but I certainly didn't see any extra marketing push via radio, TV, or sponsorship of the moreish after dinner treat.
So What Caused It?
Well, when the Irish government announced an 8pm curfew on pubs and restaurants over Christmas 2021 there was outrage, there were tears, there were…memes of course. 
Yep, WhatsApp has always been our source of comic relief when new curfew or lockdown restrictions are put in place, and this was no different.
And so the After Eight memes were born.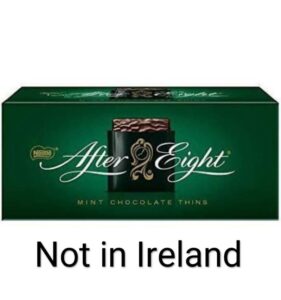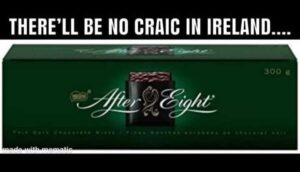 Anecdotally, several of us here at SUMOBLUE HQ were ironically gifted a box the day after the dreaded 8pm curfew news. How about you? Let us know in the comments.
Google Keyword Research Tells Us More
Here are some key terms related to the little dark mints that people searched for, according to Google keyword research. Check out the comparison between December 2021 and the same time the year before;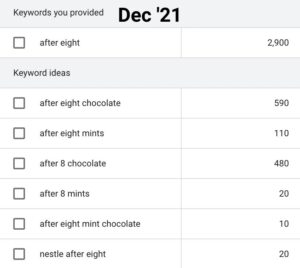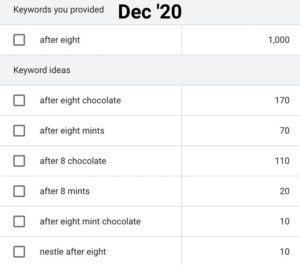 We all know After Eights are a popular buy around Christmas time, but that's a huge jump on the previous year. 
The moral of the story? Nestlé got some free marketing from what was originally a catastrophic (not exaggerating one bit) event.
The Spillover Effect & Corona Beer
It's yet another example of the Spillover Effect in action, a term described by Marketing91. The Spillover Effect can apply to various industries, but in marketing, it's when an event occurs and has an impact on a brand or product. 
In this case, a seemingly unrelated event occurred (the 8pm curfew) and this led to an increase in searches for After Eights.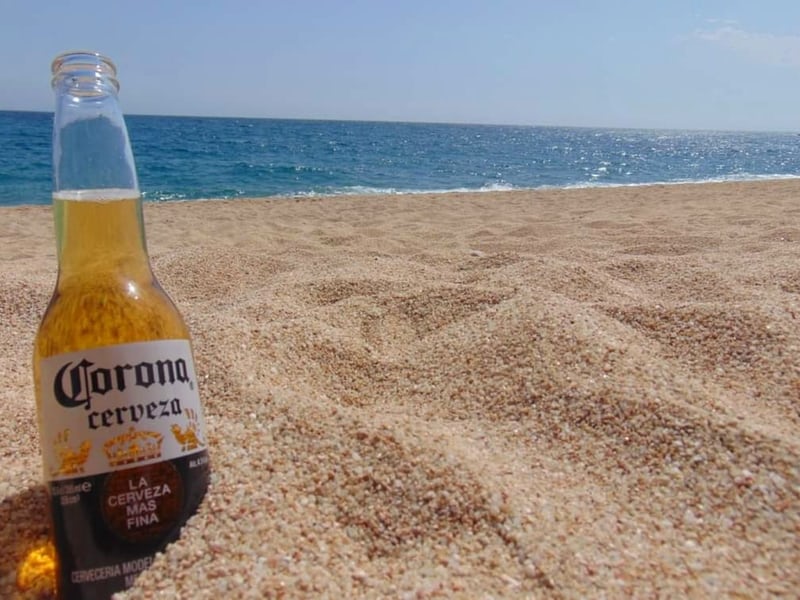 Another great example of the Spillover Effect was when online searches for Corona beer increased in the early days of the Coronavirus. We wrote an article on here in 2020 about this and found that searches for Corona increased by a whopping 437% from December 2019 to January 2020. 
We also shared a snippet showing the amount of searches for more specific terms like "Corona extra" and "Coronita". So it wasn't just because people were abbreviating "Coronavirus".
The Effect On Corona Beer Sales
An article from WARC explains how sales originally took a deep dive for Corona because people correlated the virus and the beer. However, UK sales then increased by 40% in 2020 and the beer went on to become one of the fastest growing grocery products the same year. 
So bad press was indeed good press for the folks behind Corona beer. And if you didn't already know government legislation and chocolate can actually have a lot in common, now you know.
With that being said, chocolate or beer anyone…?